Precast Reinforced Concrete

RC Piles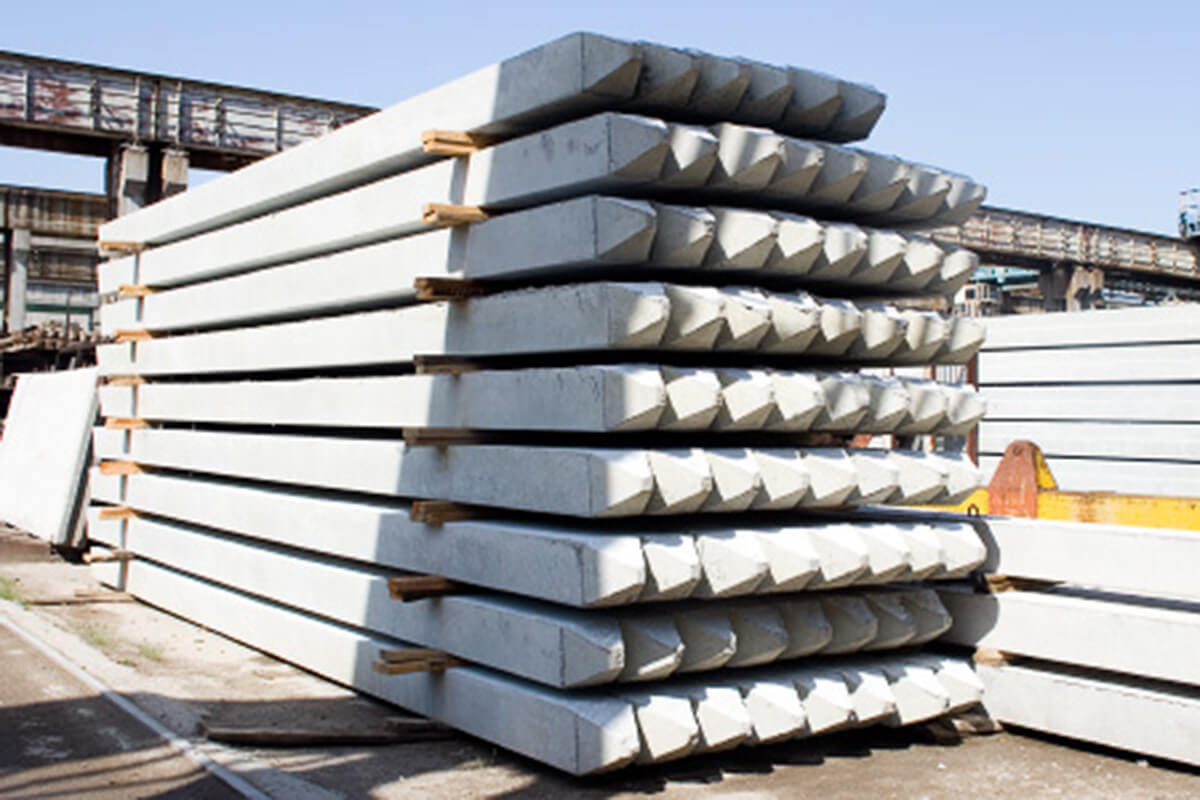 Design and Specification
Standard :

Designed to the BS 8004 : 8110.

Concrete Strength :

45 N/mm2.

Design Criteria :

Design and manufactured to withsand loads or stresses due to lifting, stacking, transport, handling, pitching, and driving at site.
Main Longitudinal Reinforcement is designed for lifting handling and pitching.

Handling and Pitching :

Designed to resist bending moment due to single point or two poins lifting / pitching.
Allowable Loads (Safe Working Load)
Calculation for Allowable Loads
Allowable Structural Capasity : 0.275 fcu x Ac + 0.55 fy x As
fcu : Characteristic cube strength of concrete at 28 days = 45 N/mm.
Ac : Area of Concrete.
fy : Characteristic Yield Strength of Steel (with 0.55 fy not exceeding 175 N/mm).
As : Area of Steel.
Longitudinal Section of Typical Initial RC Pile

Longitudinal Section of Typical Extension RC Pile
Size and Dimensions
RC Piles
Nominal Size(mm)
Available Lengths
Main REINF. Nos. x Dia.
Wire Roads
Plate Thickness
Concrete Cover
Axial Load Capacity
Wire Diameter
Stirrups
Max Safe Strucural Working Loads
Recommend Working Load
Pitch X
Pitch Y
(mm x mm)
(mm)
(mm)
(mm)
(mm)
(mm)
(mm)
(mm)
(Tonnes)
(Tonnes)
125 x 125
6,3
4 x T9
4.5
40
90
4.5
30
24
20
150 x 150
6,3
4 x T9
4.5
40
90
4.5
30
32
25
175 x 175 (T1)
6,3
4 x T9
4.5
40
90
6
30
42
35
175 x 175 (T2)
6,3
4 x T10
4.5
40
90
6
30
43
35
200 x 200 (T1)
6,3
4 x T10
4.5
40
100
6
30
55
45
200 x 200 (T2)
6,3
4 x T12
4.5
40
100
6
30
55
45
230 x 230
9,6,3
4 x T12
5.5
45
110
6
30
73
60
250 x 250 (T1)
12,9,6,3
8 x T10
5.5
40
110
8
40
88
75
250 x 250 (T2)
12,9,6,3
4 x T16
5.5
40
110
8
40
91
75
280 x 280
12,9,6,3
4 x T16
5.5
40
135
8
40
111
95
300 x 300
12,9,6,3
4 x T16
5.5
40
120
8
40
125
105
350 x 350 (T1)
12,9,6,3
8 x T12
5.5
35
110
9
40
167
145
350 x 350 (T2)
12,9,6,3
4 x T20
5.5
35
110
9
40
173
145
380 x 380
12,9,6,3
4 x T20
5.5
35
100
9
40
201
170
400 x 400
12,9,6,3
4 x T20
5.5
30
100
9
40
220
190